NAME: KIM ABRAM MAINIT
ORIGIN: BOHOL
BIRTHDAY: SEPTEMBER 2, 1996
AGE: 16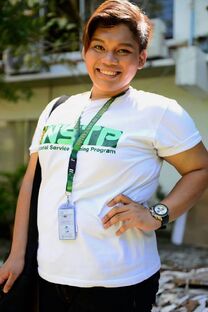 LIFE AND MUSICAL BACKGROUND: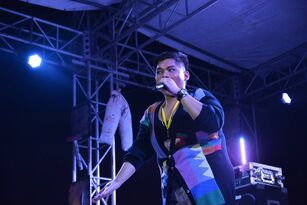 Kim discovered that he is adopted when he accidentally overheard his Aunts talking about it. He later on learned that his birth father is the borther of his adoptive father, but he still has not met his birth mother. Both of his adoptive parents are working overseas and it was his extended relatives who worked together to raise him to the young lad he is today.
Kim Learned music through the family he grew up with. It may not be in his genes, but he did a fantastic job of learning to spot notes on his own. He wanted to join a choir earlier on, but the group turned him down as he would cause "imbalance" in the team. That incident might have affected him as he did not join any singing competitions prior to the show.
Kim Mainit joins TVOP to make his adoptive parents proud. He would want to win the competition to save enough money to keep his parents from working abroud further.